There's nothing about Steve Capps here, but there are a few good places to eat.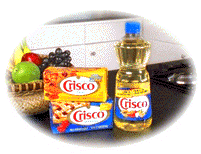 Back to the home page.
Official Hole-in-the-wall, nerd food in the middle peninsula. If you're looking for spotless, yuppie interiors that are paid for by high prices, then these places aren't for you. But, they do have ambiance by the 5-gallon bucket: cheesy paneling, layers of greasy dirt, snowy TV's, or blown woofers in the jukebox. If you like the kind of restaurant that stores the extra soda in the men's room and doesn't have a knob on the hot-water faucet, then sample these:
El Metate, 120 Harbor Blvd. Belmont. 595-1110
Good n greasy Mexican food. Chili Verde Tacos and chips and salsa are the traditional order here. The burritos are the usual gut-busting, over-sized bazookas.
Harbor Blvd. (from 101 South ONLY. Get off Ralston, but stay on access road past Ralston to Harbor. It's in the first strip mall)
Mercado de la Torre, Evelyn at Fair Oaks, Sunnyvale
Great stuff (salsa is lame, though) The carnitas are especially good (but especially bad for you). Try a couple of Taquitos. Lots of chip nerds hang around here -- makes you glad you don't work on a fab line.
Evelyn and Fair Oaks -- whaddyaknow, it's in a strip mall. It's the grocery store not the taqueria.
Vivis, Cupertino
Good and not-too-heavy falafel. An old Apple hangout -- the millionth Mac party was held here many years ago.
Get off 85 at Stevens Creek and go towards the hills. It's past the post office on the right.